Preventative Medical Clinic
13110 W Dodge Rd Suite B
Omaha, NE 68154
Phone: (402) 408-0017
Monday–Tuesday: 8 a.m.–7 p.m.
Wednesday–Thursday: 8 a.m.–5 p.m.
Friday: 8 a.m.–3 p.m.
Saturday: 10 a.m.–2 p.m. (every other Saturday)

Preventative Medical Clinic
12743 Q Street
Omaha, NE 68137
Phone: (402) 895-8001
Monday–Tuesday: 8 a.m.–7 p.m.
Wednesday–Thursday: 8 a.m.–5 p.m.
Friday: 8 a.m.–3 p.m.
Saturday: 10 a.m.–2 p.m. (every other Saturday)

VISIA® Skin Analysis
Beautiful, healthy skin begins with VISIA Skin Analysis at Preventative Medical Clinic in Omaha, Nebraska. This state-of-the-art imaging system gives us detailed information about your skin both above and below the surface. Not only does VISIA show us problem areas, but it also exposes potential trouble spots before they develop.
How Does VISIA Skin Analysis Work?
The VISIA system includes a high-tech photo imaging booth and specialized computer workstation. This advanced technology offers our patients from Bellevue, Lincoln, and surrounding areas several benefits:
UV imaging shows sun damage and evidence of acne bacteria beneath the surface.
RBX® Technology maps out redness and brown discoloration.
TruSkin Age™ compares your skin to other people with the same skin type in your age range.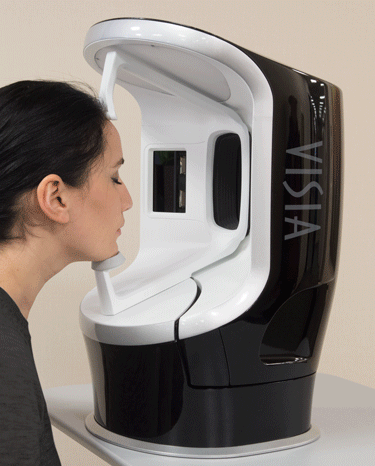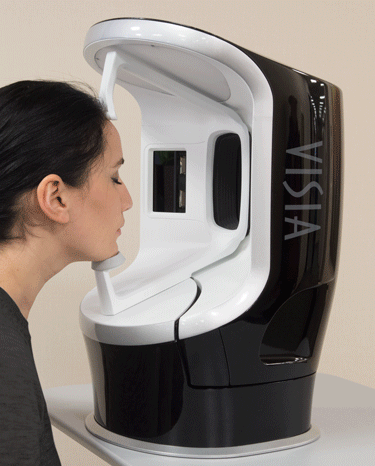 How Is a VISIA Skin Analysis Done?
We begin by removing your makeup and cleansing your skin for the most accurate results. While your head is gently supported and held still, the VISIA camera rotates from one side of your face to the other as it captures images of your skin. There is no discomfort during the process, which is similar to having panoramic X-rays taken at the dentist's office.
The VISIA software analyzes these images to assess various aspects of your skin.
What Does VISIA Show?
In minutes, VISIA gives us in-depth information about the health and condition of your skin to help us target your unique treatment needs. It can bring to light a variety of concerns, including:
Wrinkles, fine lines, and creases
Enlarged pores
Brown spots, freckles, and other excess pigmentation
Redness from rosacea, acne, and inflammation
Porphyrins (pore-clogging product of acne bacteria)
UV damage below the surface
The detail VISIA provides far exceeds that of a typical skin assessment with the naked eye.
How Do You Use VISIA Results?
The VISIA system creates a detailed report that your practitioner will review with you and use to recommend and prioritize any or all of the following:
Aesthetic services like BOTOX® Cosmetic or microneedling
Skincare products
At-home skincare regimen
Another benefit of the VISIA report is that it provides a current snapshot of your skin's condition that we can compare to future scans. This comparison helps us determine if treatments and products are helping you attain the improvements you want.
You will be given a printed copy of your VISIA report and recommendations to take home with you.
Make VISIA Skin Analysis at our Omaha clinic your first step toward skin health and rejuvenation. To get started, request an appointment using our online form or by calling (402) 408-0017.
Back to Top